NEWECO is a manufacturer of industrial automation equipment.
Our machines and devices support manufacturing processes in production companies.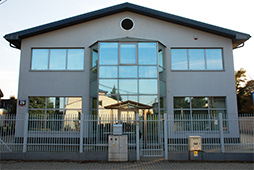 We create solutions allowing for automation and resulting in acceleration and reduction in costs of selected manufacturing processes. We serve clients from the following industries: construction materials, cosmetics, chemicals, pharmaceuticals and food processing.
We have been active in the market since 1992. We employ highly qualified staff specializing in mechanical engineering, industrial automation and electronics. Our aim is to constantly develop the product range in order to meet changing needs of our customers.
Our tube packaging machines are used by the leading manufacturers of cosmetics, pharmaceuticals, adhesives, lubricants and food products across the five continents. Our mesh gluing machines are successfully used by the leading manufacturers of building profiles and thermal insulation materials in 21 countries in Europe and in the Middle East.
Our machines and devices are designed and manufactured entirely in Poland (in the European Union).